Notable Hoops & Football Tar Heels From Wilmington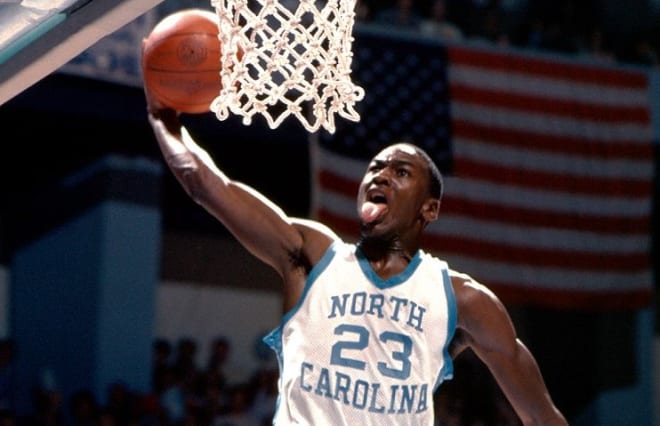 Quick, how many natives of Wilmington, NC, have won national championships playing men's basketball at North Carolina?
Most fans will get one name right, but there are two and they played on different teams.
Michael Jordan is widely regarded as the greatest basketball player to ever live, and before the world knew much about him, the former Laney High School standout drained a jumper from the left wing with 17 seconds remaining to score the final points in UNC's 63-62 victory over Georgetown in the 1982 national title game.
Stilman White didn't get into UNC's victory over Gonzaga to win the 2017 national championship, but he did play five crucial minutes in Carolina's Elite Eight victory over Kentucky a week earlier.
They are just two of many former UNC men's basketball and football players to come from the Port City, which is where Roy Williams' Tar Heels will play Friday night, taking on UNC-Wilmington for the first time ever in Trask Coliseum.
For the occasion, THI is looking at the greatest Tar Heels ever from Wilmington. Here's our list:
Note: We only went back to the beginning of the Dean Smith era for basketball and 1990 for football. If a name or two are missing we apologize, but these are the names that were available to us.
BASKETBALL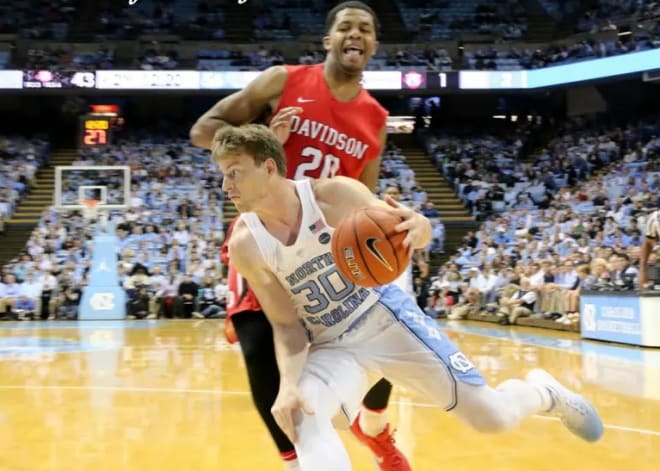 Michael Jordan, Laney High School: The greatest basketball player to ever live won six NBA titles with the Chicago Bulls as well six NBA Finals MVP awards, five NBA MVPs, 10 scoring titles, was a 14-time all-star and nine-time all-defensive team member. He played three seasons at UNC and helped lead the Heels to the 1982 NCAA title, an 88-13 mark and was the consensus National Player of the Year in 1984.
Stilman White, Hoggard: A point guard, White played in 88 games for the Tar Heels scoring 70 points and handing out 42 assists. As a freshman in 2012, he started UNC's Sweet 16 win over Ohio U. and Elite Eight loss to Kansas, filing in for injured regular starter Kendall Marshall. White played 60 minutes in the two games totaling six points, 13 assists and no turnovers. He won a national title in 2017 and was also on the 2016 Final Four team.
Kim Huband, New Hanover: Former walk-on played three seasons on the 1970-72 teams.
Jim Moore, New Hanover: Walked on a couple of seasons in 1963-64 and 1965-66.
FOOTBALL
Alge Crumpler, New Hanover: Crumpler was an outstanding tight end at UNC starting 42 games in his career catch 68 passes for 760 yards and five TDs. He was a three-time, first-team All-ACC performer before spending 10 years in the NFL catching 373 passes for 4,743 yards and 39 TDs. He was named to four Pro Bowl teams.
Connor Barth, Hoggard: Barth was UNC's placekicker for four seasons when he was 103 of 109 converting PATs and 54-for-71 on field goals, including a 42-yarder as times expired to defeat No. 4 Miami in 2004. He finished his UNC career with 265 points and was first-team All-ACC in 2007. Barth kicked nine years in the NFL hitting all but two of his 224 PAT attempts and converting 168 of 203 field goal attempts. He nailed 18 kicks of 50 or more yards.
Casey Barth, Hoggard: UNC's all-time leading scorer with 358 point, Barth was 160-for-161 on PATs and 66-for-82 on FG attempts. He was second-team All-ACC in 2009 and honorable mention in 2010 and 2012.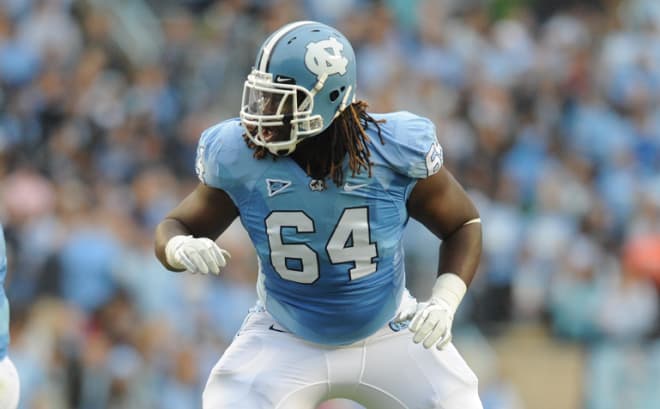 Jonathan Cooper, Hoggard: An offensive guard who started as a freshman at UNC, Cooper was second-team All-ACC in 2010 and 2011 and first-team in 2012. He won the Jacob Trophy in 2012, which goes to the best offensive lineman in the ACC. He was a unanimous All-America in 2012, as well. Cooper is currently in his seventh season in the NFL.
Garrett Walston, New Hanover: Walston is currently a junior and is the Tar Heels' starting tight end.

T.J. Leifheit, Hoggard: A 4-star offensive tackle in the class of 2010, Leigheit's career quickly ended at UNC because of an ankle injury. He played in one game at Carolina.
Mark House, Hoggard: A walk-on in 2008 who was awarded a scholarship for the 2011 season and was UNC's long snapper.
Rashad Tindall, Laney: Played safety and wide receiver for a few years in the early 2000s.
Kitwana Jones, Laney: Played linebacker for a couple of years in the early 2000s.
John Bradley, DE: Played from 1992-95 and Bryan McClure played WR in the early 90s.