G.G. Jackson Decommits From North Carolina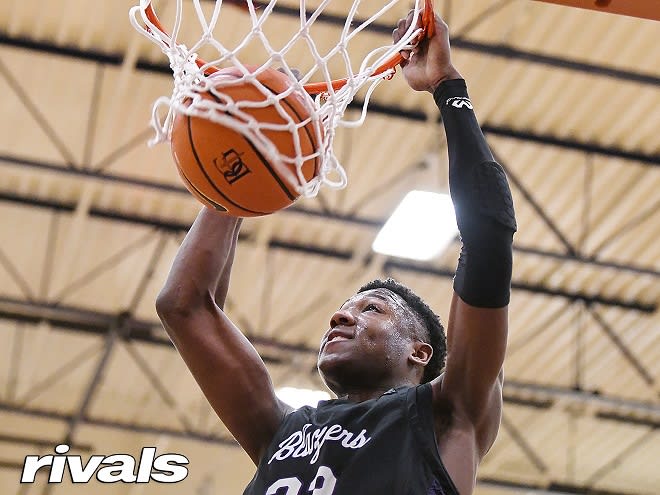 G.G. Jackson, the top-ranked player in the class of 2023 who committed to North Carolina on April 27, has decommitted from the Tar Heels, he tweeted Thursday night, and is expected to announce he is reclassifying to 2022 and will play this coming season at South Carolina.
Jackson, who is 6-foot-9 and 200 pounds and attends Ridge View High School in Columbia, SC, originally committed to UNC without the intention on reclassifying to the class of 2022. While discussions with Hubert Davis and his staff occurred, Jackson and his father were determined to remain in 2022.
A decision about where he would play his final year of high school was more the mystery, but after Jackson blew up even more at the recent NBPA Top 100 camp in Orlando, FL, talks increased within his camp about reclassifying into 2022.
The tea leaves started suggesting in recent weeks Jackson was headed toward parting ways with UNC, backed up by multiple sources to THI. The sources weren't on the same page with respect to where Jackson will end up, but it became quite apparent, decommitting from North Carolina and moving up to 2022 was a certainty.
Monday night, Jackson's father, Bishop, told THI the family was dealing "wish issues" regarding his son's future, suggesting a decommitment was imminent.
Couple that with UNC offering a pair of 2023 stretch fours in T.J. Power and Zayden High on Monday, gave further evidence UNC had a spot for 2023 open.
Stay with THI for more on this story and regarding how UNC will fill the open slot for 2023.
Sisk Says:
"The G.G. Jackson saga is unfortunately what fans can expect when their school recruits the very best player. The options are aplenty between reclassification. transferring, and the professional routes. With Jackson all three were distinct possibilities.
"The bottom line is that evidently there was never a consensus amongst the inner circle until Jackson was named Most Valuable Player of the NBPA Top 100 Camp. Before then there was not a unanimous feeling that he was ready to move up to the Class of 2022. Evidently that changed with his showing at the camp in Orlando. By that time there was no more room on this season's roster at UNC."