Texas: Justin Jackson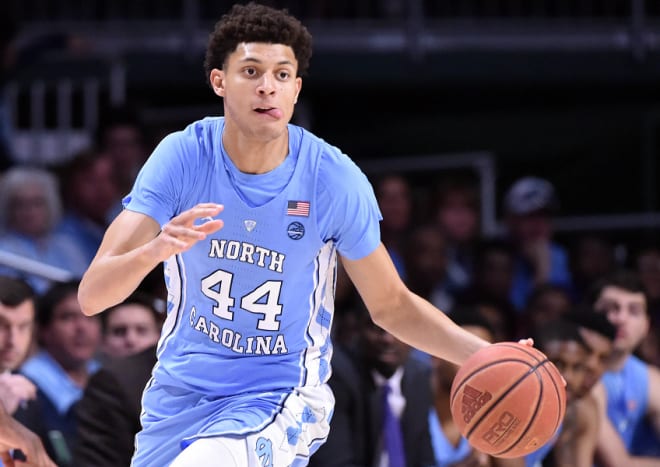 Justin Jackson wasn't on the fast-track to the NBA like most prospects ranked among the top 10 in their respective classes, he was on his own course, one that would allow him to know when he was ready for the next level.
So, Jackson put in the work and won games. They went hand-in-hand, culminating with him helping lead North Carolina to the national championship in 2017 a year after the Tar Heels lost in the title game on a last-second shot.
For the Heels, it was redemption, for Jackson it capped a three-year career that saw his game grow to where he was the ACC Player of the Year in 2017 and ready for a sustainable NBA career. The ACC honor was particularly important to UNC Coach Roy Williams. It reflected more than just a talented player having a really good season.
"(Jackson) said it's about winning and I said, 'I appreciate that, but it's about something else and this is what you should feel good about,'" Williams said in early March, 2017. "It's about the sweat, because that young man put in the sweat. I don't know that I've had anyone that worked on his shot more than he did… That man feels really good and I do, too, because he put in the sweat, and I love that part."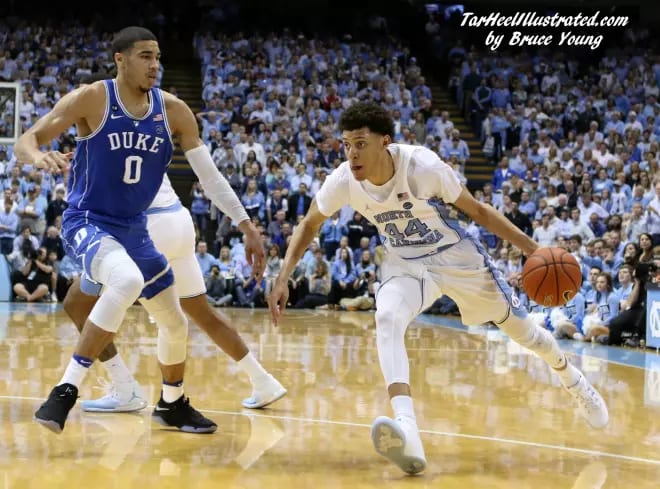 In addition to the league's top honor in his junior season, the 6-foot-8 native of Tomball, TX, was also a consensus first-team All-America and All-ACC in 2017. He averaged 18.3 points and 4.7 rebounds a year after averaging 12.7 points.
For his career, Jackson, who started right away as a freshman, averaged 14 points in 118 games played as a Tar Heel. The Heels went 7-2 in ACC Tournament play and 13-2 in NCAA Tournament play during his three seasons, meaning he helped Carolina to a 20-4 postseason mark.
Asked after UNC's win over Oregon in the Final Four in 2017 about UNC's program not being known for producing One And Done players and the perception that it takes players time to develop under Williams, Jackson offered a thoughtful response.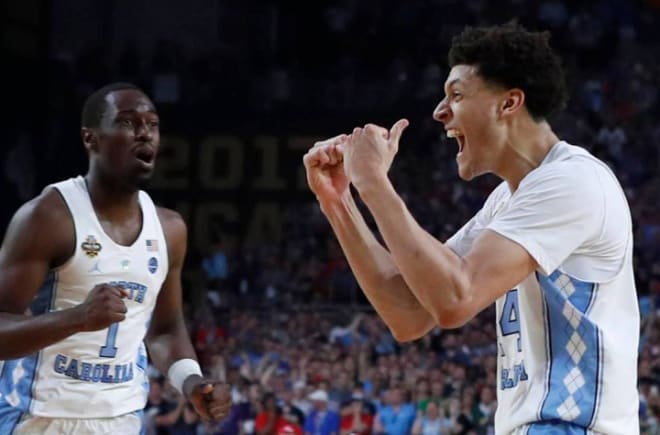 "You know, there's nothing bad about schools that might have a lot of one-and-dones," said Jackson, who was the MVP of the McDonald's All-America Game in 2015. "But coming to a place like this, with a coach like coach, and brothers that you can call family for the rest of your life, you know, there's nothing better than that.
"At the end of the day, this is the second Final Four that I've been to in my three years… And so there's nothing better than winning. And coming to a place like this where you have family, education, you know, the best of the best when it comes to basketball, I don't think it can really get much better."
Selected No. 15 overall in the first round of the 2017 NBA Draft, Jackson is two years into his pro career. He averaged 6.7 points, 2.2 rebounds and 1.1 assists per game for the Sacramento Kings as a rookie this past season and this past season split time with the Kings and Dallas Mavericks, averaging 7.2 points per contest.
He's started in 55 of his 149 NBA games and has played 3,120 minutes.