Darius Days narrows it to five, sets commitment date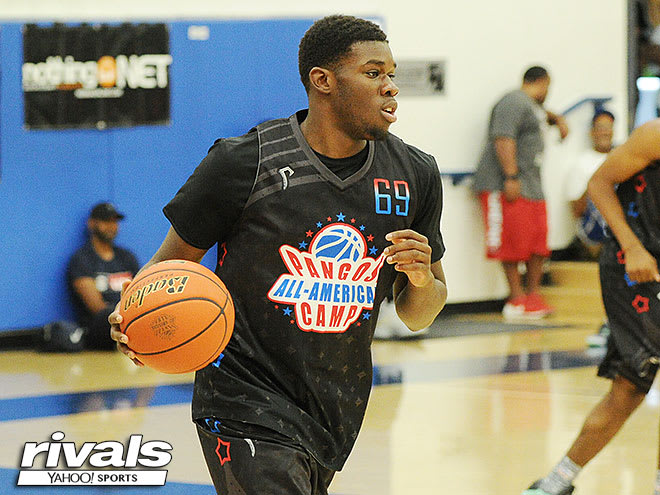 One of the hardest playing, productive and versatile forwards in the 2018 class, Darius Days has narrowed his list to a group of five. After focusing on 11 programs, Days is now zeroed in on a list consisting of UNC, Louisville, LSU, Ohio State and Xavier.
A star on the Under Armour circuit playing with the Florida Vipers unit, Days showed immense growth during his senior summer as he displayed an improved jumper, the tenacity to defend three positions and the ability to rebound the ball at high volumes.
Down to a group of five, Days discussed each program on his final list.
Louisville: "I love Louisville. Coach (Rick) Pitino is a hall of fame coach. My friend, Anfernee Simons, is going there along with Courtney Ramey. They are trying to bring in Romeo Langford and Moses Brown so If I was to go to Louisville, I wouldn't be there by myself. I would have a lot of dogs around me."
LSU: "Coach Greg (Heiar) and Coach (Will) Wade, I love those guys. They were recruiting me when they were at VCU and they just kept the love going so they just recruited me once they got there. Coach Greg has called me every day. I just like what they are doing there and if I were to go to LSU, they would have Javonte (Smart), who is already committed, Tremont Waters, a great point guard, and a few other pieces, like Naz Reid, who he has in their top two."
North Carolina: "I have a great relationship with Coach Roy (Williams). He calls me here and there. He is going to come down to the Rock to see me, watch me practice and talk to my parents. That is just big. I don't have a choice. I have to have Coach Roy and UNC in my top five, regardless."
Ohio State: "I just have a great relationship with the coaching staff. They just got to Ohio State so I could go in there and play early and fight for a starting position early. I had a great relationship with them at Butler, too."
Xavier: "I just have a real good relationship with the coaching staff. I like the way that they play. They play great basketball and they have a senior at my position that would be leaving so I would consider going there. That would probably be one of the big reasons why."
WHAT'S NEXT?
Days has four of his five official visits set.
Louisville: September 15
Ohio State: September 22
UNC: October 6
LSU: October 13
He plans on solidifying his date with Xavier in the near future as a commitment is likely in October. "I am going to commit on my birthday on October 20," he said. "I don't know about signing early but I am going to commit then. "
RIVALS' REACTION
Days has a mixture of Midwest programs, two ACC elites and a local school in LSU that has done phenomenal of work on the recruiting front upon the hiring of Will Wade.
Look for a commitment in October as any of the five programs remain in contention for his signature.