Class Of 2020 Final Book: Desmond Evans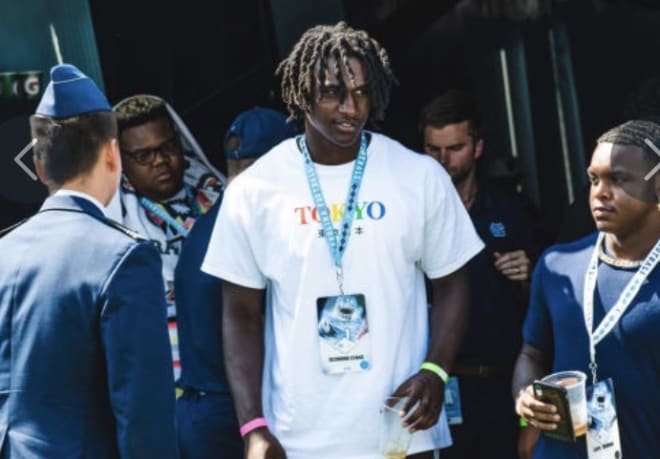 North Carolina signed 25 prospects for his class of 2020, of which 13 enrolled in January and 12 others will soon be on campus.
THI takes a look at the final book on each player's high school career to get UNC fans even better acquainted with the impressive class Mack Brown's staff is bringing in.
Today: Desmond Evans
Honors
Under Armour All-American Game
MaxPreps.com 2nd Team All-American
2019 Shrine Bowl
NCPreps.com All-State
MaxPreps.com All-State
AP All-State (2x)
All-Conference (4x)
2nd Team ALL USA – USA Today - junior
Stats
*Career: 190 tackles, 37 sacks, 60 tackles for loss, 23 QB pressures, 3 forced fumbles, and 3 fumble recoveries.
*Senior stats: 76 tackles, 11 sacks, 35 tackles for loss, 6 QB pressures, and 2 forced fumbles.
*Junior stats: 69 tackles, 12 sacks, and 25 tackles for loss.
*Sophomore stats: 45 tackles and 14 sacks.
Other Sports
Basketball and Track & Field
Evans Says
"We got a good defense coming in right now. We got Myles Murphy that's down here with me right now. We just ready to get to college and get right."
Mack Brown Says
"He's a tremendous athlete. He's one of the nation's top defensive players. Thirty-seven sacks and 60 tackles for a loss during his career and you can see how he can run at 6-foot-6… we need pass rushers. We had trouble getting pressure on the passer this year without bringing a blitz and we need to do it with four people."
Deana King Says
"Desmond is a freakish athlete that has all the potential in the world to be great. With a year under Coach Hess there is no telling what he can be. He is an amazing talent that should make the Tar Heel defense amazing in a few years."

Desmond Evans Highlights