Following Visit, UNC On Top For 2018 GA DE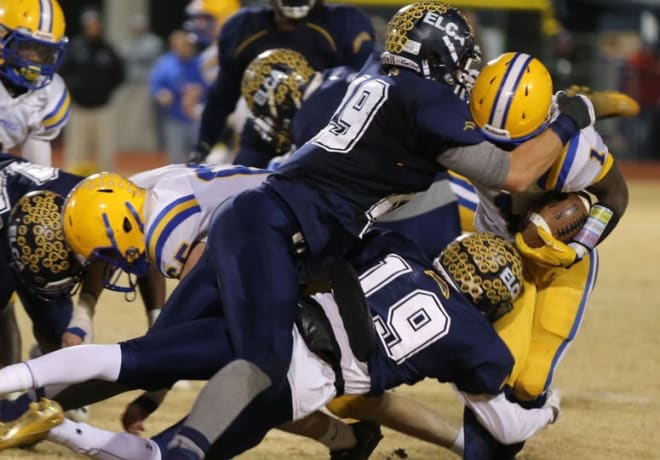 Eagles Landing Christian (GA) class of 2018 defensive end Harrison Taylor recently picked up a game-changing offer from North Carolina, prompting him to check out the Tar Heels in person.
Taylor (6-4, 237 pounds) was one of the many prospects on campus last week for the Heels' ACC opener versus Louisville.
Prior to UNC extending an offer, Taylor listed a top 6 of Rutgers, Temple, Appalachian State, Colorado State, Charlotte, and Tulane, but now that Carolina is involved things have clearly shifted in a new direction.
Tar Heel Illustrated reached out to Taylor to discuss his first trip to Chapel Hill. Here is that interview:
THI: What did you think of your trip to UNC?
Taylor: It was great, I had a good time. Good hospitality and great game experience.
THI: Which coaches did you hear from during the visit, and what was their recruiting pitch for you?
Taylor: A lot of the coaches and just continue to get to know each other, and hope I'll be a Tar Heel soon.
THI: As for the facilities that you saw, what did you like best?
Taylor: How close everything is to the main football building.
THI: What position do UNC see you fitting at on the next level?
Taylor: Defensive end.
THI: Has UNC defensive line Coach Deke Adams talked to you about your game?
Taylor: He said I'm a hard-nosed football player who hustles on the field.
THI: Where does UNC fit among the other schools on your list at this time ?
Taylor: He replied: Top