{{ timeAgo('2021-04-04 11:22:44 -0500') }}
football
Edit
Future Tar Heels' Weekend Results: Week 6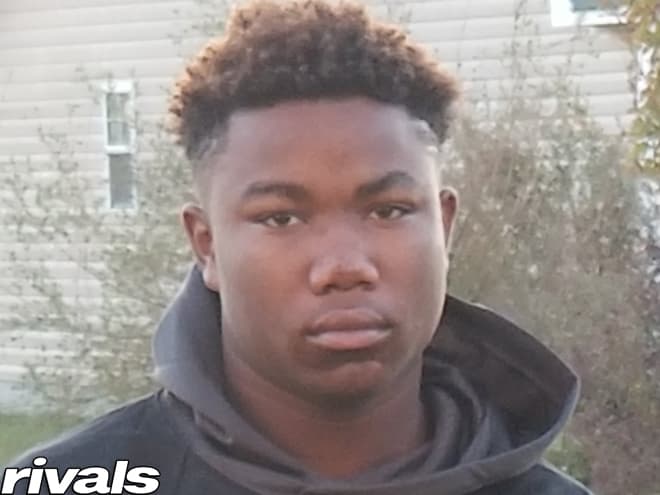 North Carolina has five signees from the class of 2021 and four commitments from the class of 2022 participating in the spring 2021 football season. Most were in action this weekend.
THI takes a look at how they did in their gridiron matchups:
Class Of 2021 Signees
Thursday, Apr. 1st
3-Star CB Tymir Brown of Jacksonville (NC) defeated White Oak (Jacksonville, NC) 33-0
STATS: No Report
4-Star LB Gabe Stephens of Mountain Island Charter (Mount Holly, NC) lost to Community School of Davidson (Davidson, NC) 23-6
STATS: Stephens had 11 tackles and a tackle for loss.
4-Star TE Bryson Nesbit of South Mecklenburg (Charlotte, NC) defeated Berry Academy (Charlotte, NC) 35-7
STATS: Nesbit had over 100 receiving yards with a touchdown reception.
Friday, Apr. 2nd
3-Star ATH Kamarro Edmonds of Havelock (NC) defeated Swansboro (NC) 68-0
STATS: Edmonds coming back from an ankle injury played limited snaps, but carried the ball 3 times for 35 yards with a touchdown.
2-Star LB Trevion Stevenson of Phoebus (Hampton VA) did not play
Class Of 2022 Commits
Thursday, Apr. 1st
4-Star LB Malaki Hamrick of Shelby (NC) lost to South Point (Belmont, NC) 28-16
STATS: Hamrick had 11 tackles, 3 tackles for loss, a sack, and a fumble caused,
4-Star CB Tayon Holloway of Green Run (Virginia Beach, VA) defeated Kellam (Virginia Beach,VA) 51-6
STATS: Holloway ran for a touchdown and caught a touchdown pass.
3-Star APB Tychaun Chapman of Princess Anne (Virginia Beach, VA) did not play
3-Star OT Treyvon Green of Life Christian Academy (Chester, VA) did not play