Javonte Williams Commits
Javonte Williams, a safety and running back from Wallace-Rose Hill committed to North Carolina on Sunday, sources very close to the situation confirmed to THI.
Williams led WRH to its fourth consecutive state championship Saturday winning MVP honors for the fourth straight time, as well.
"It's very relieving being that I received the offer so late in my season," Williams told THI on Sunday evening. "I'm just ready to start the next chapter of my life and career. Also to continue pursuing my dream of being a successful young man."
Williams ran a 4.5 at one of UNC's camps in the summer. He's up to 215 pounds, has an excellent film, and is a 4.0 student.
He previously played linebacker, which is why he was under recruited.
Williams is being recruited by UNC as a running back at Wallace-Rose Hill, and he's super excited about being a Tar Heel.
"It's a really good program that I always grew up wanting to be apart of," he said. "And this is just a dream come true."
Of course, Williams was easily sold on the coaching staff. An excellent student, he loved what they had to say about getting an education.
"Very down to earth," he said. "Also, they prioritize education."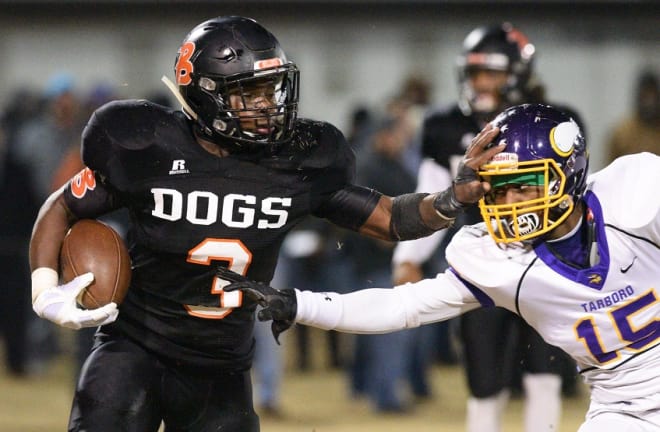 He was in Chapel Hill on Sunday visiting after winning the state title the day before in Kenan Stadium. Winning another state title in the stadium he will play in as a college player was special for Williams, even though he didn't know that would be the case Saturday.
"I loved the facility and very excited for the new indoor facility," he said. "Felt great to play in Kenan and also win in Kenan for the second time."
Committing while at UNC and in front of Tar Heels coach Larry Fedora also made it special for Williams.
"We were both very excited being that it was a dream come true and for him being that he helped my dream come true."
*Deana King contributed to this report