Moore Discusses Recruitment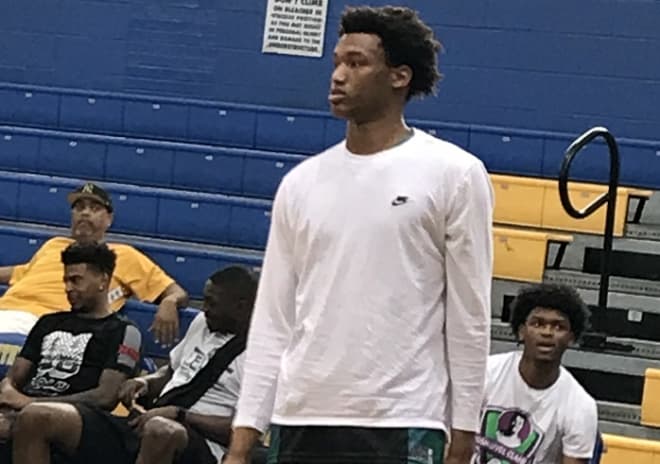 GREENSBORO, NC - Plenty of notable basketball prospects were on hand Saturday at Dudley High School to participate in the Josh Level Classic. THI was on hand to speak to some UNC targets as well as 2018 commit Coby White.
Here. we caught up with 2019 target Wendell Moore, a 6-4 wing player from Cox Mill High School in Concord, NC. Moore recently announced his final five schools are UNC, Duke, N.C. State, Wake Forest and South Carolina.
Here is that interview (video posted before the transcript):
On that he's coming off winning back-to-back state championships…
It was really good for me and my team to do something like that. It was a great year for me.
On what he plans on working on individually to get better…
Development working on my outside jump shot to just be able to knock it down any time.
On something unique about each of his top five he recently released…
Al five of them are all around great programs. They can all give me the opportunity to come in and make an impact immediately. All of them are great winning programs, so I didn't feel there was no need for me to go out of state when I had five great programs right up the street.
On UNC and his relationship with Roy Williams and Steve Robinson…
I talk to them a lot. They are constantly calling me and checking to see how I'm doing and things like that, something I can do better and what I'm doing good at. I like how he's coaching me already even before I (make) a commitment to anybody yet. He's still trying to get out there and coach me. He's at all of my games, so we have a great relationship there.
On where UNC has told me he will fit in if he picks the Tar Heels…
Probably just a guard, any of the guard spots they said I can play.
On if he's going to trim his list any more or stay with a top five…
I won't do any more lists, I'll just commit from the top five that I have after I take my five official visits.
On clarifying he will take all five visits and not commit early…
I'm not really on a time schedule with that. After my five official visits I'll see how things work from there.
Video of Wendell Moore Interview