{{ timeAgo('2022-05-13 22:27:05 -0500') }}
basketball
Edit
No. 29: Larry Miller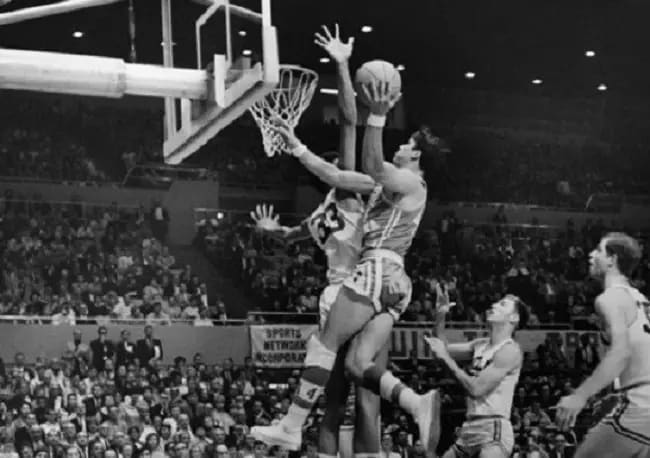 Every offseason, we run historical ranking series focusing on North Carolina basketball and football.
The purpose each spring isn't to make declarative statements, but to have fun offering a subjective look at the best teams and players ever at Carolina. This effort is to generate discourse, debate, and take UNC fans down memory lane.
This season, we are doing something a little different, combining football and basketball, as we offer our take on the Top 40 UNC football and basketball players of all time. The CRITERIA are quite simple: The process includes playing careers with the Tar Heels and professionally, other relevant impacts they've had on their sports, coaching, and championships. We also gave a lean toward all UNC accomplishments.
So, this isn't a UNC-only list, a pro-only list, or a straight up purely best ever list. Some Tar Heels on this list didn't have great pro careers but were so good and historic at UNC, they simply had to make the cut. Some on this list weren't stars at UNC, but had outstanding and/or highly distinguished pro careers, that it warranted their place among these 40 athletes.
We hope you enjoy the list and feel free to disagree, as we know many will.
We continue our countdown with:
No. 29: Larry Miller (1965-68)
Miller was a huge part of Dean Smith building UNC into a nationally prominent program. He was a two-time ACC Player of the Year in 1967 and 1968 and two-time All-America in those same seasons. He was one of the keys in the Tar Heels reaching the Final Four in both campaigns. In 1968, they made it to the national championship game losing to UCLA in Los Angeles.
Miller also won the ACC Tournament MVP in 1967 and 1968, was the 1968 ACC Male Athlete of the Year, and his jersey No. 44 is honored in the Smith Center. He has the fifth highest career scoring average with 21.8 points per game, owns UNC mark for scoring in double figures in 64 consecutive games, averaged a double-double (20.9 points, 10.3 rebounds) as a sophomore, and is 19th all-time with 834 career rebounds.
UNC went 54-10 overall and 24-4 in the ACC in his last two seasons as a Tar Heel. Miller was named to the ACC's 50 Greatest Players list.
Miller was drafted by the Philadelphia 76ers but chose to pay in the ABA, where he had a seven-year career, and in 1972 set the league's record with 67 points in a game. He was on the ABA All-Rookie team in 1969.
In his ABA career, Miller averaged scoring between 12.2 and 18.4 points per game in three of those seasons. He averaged 13.7 points per game for his ABA career.
In 486 career games, Miller totaled 6,595 points, 2,434 rebounds, 1,155 assists, and had season-highs of at least 28 points in nine different campaigns.