Roy Williams Is Fastest Coach Ever To 900 Victories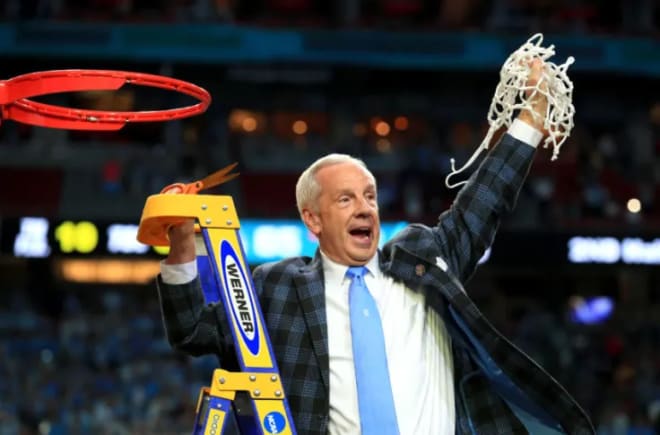 CHAPEL HILL - Roy Williams added another layer to his immortal career as one of the greatest college basketball coaches of all-time with North Carolina's 78-70 victory over No. 11 Florida State on Saturday at the Smith Center.
Williams notched his 900th career win as a head coach becoming the fastest to ever reach the milestone in games (1,161) and seasons (33). The Hall of Fame coach is fifth all-time on the wins list behind Duke's Mike Krzyzewski (1,168 wins), Syracuse's Jim Boeheim (977), Connecticut's Jim Calhoun (915), and former Army, Indiana, and Texas Tech coach Bob Knight (902).
In reaching the landmark number, the 2020-21 Tar Heels registered their most noteworthy triumph of the season, knocking off the ACC's best team in the Seminoles, and regrouping from an ugly loss to Marquette at home Wednesday night.
Walker Kessler led UNC with 20 points, as the Tar Heels inmproved to 15-8 on the season, including 9-5 in the ACC.
"I've said it before, I'll look back on it one of these days and say, 'that's pretty neat,'" Williams said. "But I was trying to help this team get to 15 (wins)…
"It's neat, and I appreciate all the players that have ever been involved in those things. My assistant coaches; for 33 years, I've felt like I've had the best coaching staff in the world. And I believe that every day. It was nice."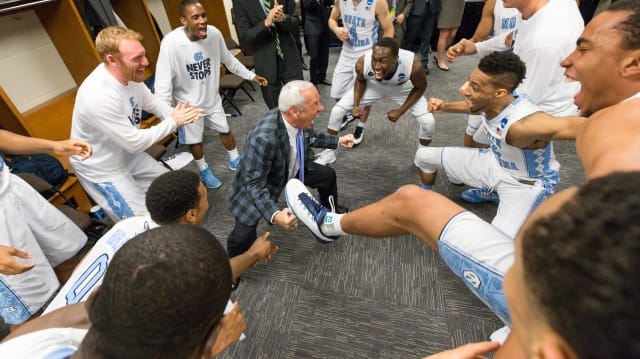 Williams attended UNC and later served for a decade as an assistant under legendary Carolina coach Dean Smith where he was part of Tar Heels teams that played for two national championships, including winning it all in 1982. Williams became the head coach at Kansas job following the 1987-88 season.
He spent 15 years leading the Jayhawks to 418 victories before returning to Chapel Hill following the 2003 campaign. He led the Jayhawks to four Final Fours, including national title game defeats in 1991 and 2003.
Williams has coached at UNC for the last 18 seasons and has guided the Tar Heels to 482 victories against 160 defeats. He has led the Tar Heels to five Final Fours, including four national championship game appearances, with UNC winning it all in 2005, 2009, and 2017.
A native of Asheville, NC, Williams reached 900 wins faster than any other coach in history in terms of number of seasons and number of games. Williams reached 900 wins in 1,161 games. Mike Krzyzewski won number 900 in his 1,183rd game, Jim Boeheim did it in game number 1,251, and Bobby Knight reached his 900th win in his 1,269th game.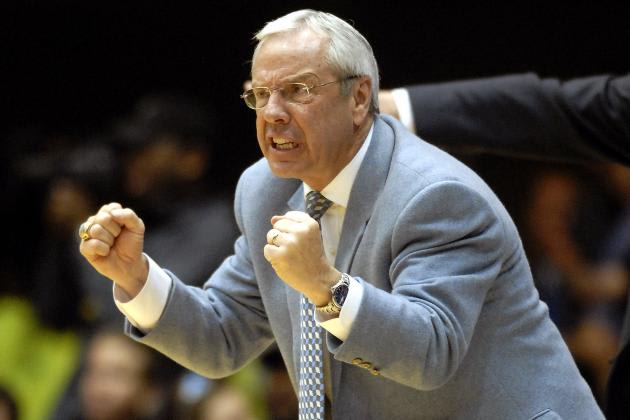 In his illustrious career, Williams is second all-time with 79 NCAA Tournament wins. His 66 victories over top-10 teams ranks third all-time, his eight wins over AP No. 1 team is the most of all-time, he's second all-time in 30-plus win seasons with 12 and is tied for fourth with 29 seasons with 20 or more wins.
Williams, who is 70 years of age, is tied for fourth all-time with three national championships. Jim Calhoun and Bob Knight also have three.
Among Williams' noteworthy awards:
*AP National Coach of the Year in 1992 & 2006. *Henry Iba Award in 1990 & 2006.
*Naismith College Coach of the Year in 1997.
*Adolph Rupp Award in 2006.
*John R Wooden Legends of Coaching Award in 2003.
*Inducted into the College Basketball Hall of Fame in 2006.
*Inducted into the Basketball Hall of Fame in 2007.
More Roy Williams...