Simmons Flips To UNC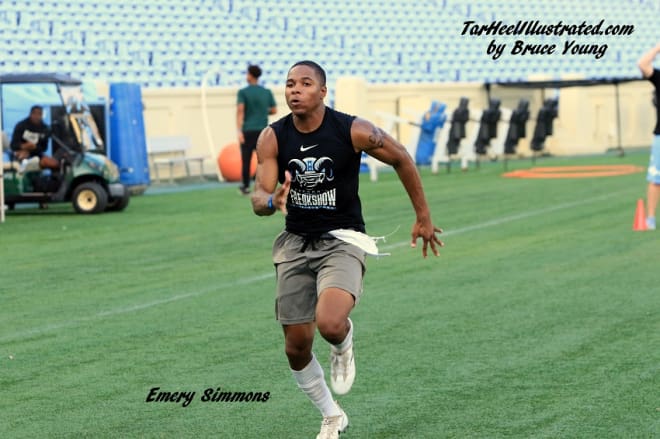 Emery Simmons, a 3-star wide receiver from Fayetteville, NC, has flipped his commitment from Indiana to North Carolina, sources close to the situation have confirmed to THI.
Simmons, who attends South View High School, attended Fedora's Freak Show at Kenan Stadium over the weekend and nearly flipped that night. He told THI the experience and that UNC was pushing so hard for him was making him think. He also indicated a flip was very possible.
So Tuesday morning, Simmons, who committed to the Hoosiers in March, chose to become a Tar Heel.
"It was just a better fit for me," Simmons told THI on Wednesday. morning. "It was closer to my family and family means everything to me."
How is UNC a better fit for Simmons?
"They think I am the perfect receiver for their program," he said.
"I just love the environment as whole period and Coach (Luke) Paschal is recruiting me as well as Coach JP (John Papuchis)."
Simmons is the 10th member of the class of 2019.