Tennessee: Garrett Reynolds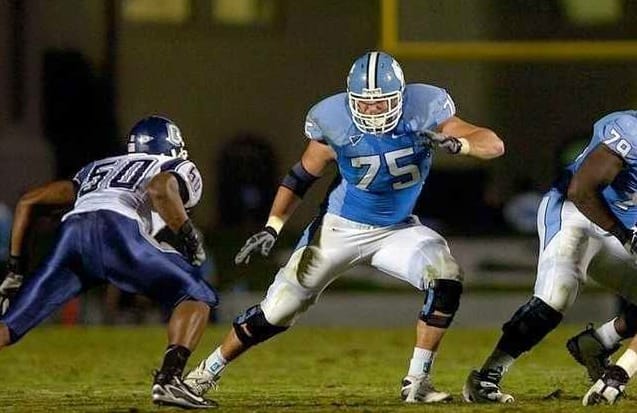 Imagine growing up in Tennessee with a father and well-known uncle who both played football for the Volunteers and then opting to play somewhere else in college?
That's what Garrett Reynolds did, though his situation was such that it made more sense for him at the time to become a Tar Heel than following in the path of his bloodlines.
Reynolds' farther played at Tennessee and his uncle, Jack "Hacksaw" Reynolds, also played in Knoxville in the 1970s and later starred in the NFL. But when Garrett Reynolds was being recruited, Tennessee offered him only as a preferred walk on. North Carolina, on the other hand, offered him a full ride. He accepted the offer and never had any regrets.
"I was a huge fan, but at the time, I was tall and skinny. I think I got a preferred walk-on offer," Reynolds told WBIR TV in Knoxville in 2014. "I thought I had a better opportunity at UNC and I did. I wouldn't take it back for the world."
Reynolds attended Carter High School outside of Knoxville, and was 6-foot-7 and 275 pounds when he arrived in Chapel Hill. Over his four-year career at Carolina, Reynolds had a significant impact on the program starting the last 31 games of his career and grading out at least at 85 percent over his final two seasons with nine games at 90 percent or higher.
A guard for a brief stint early in his career, Reynolds ended up at tackle. He was a second-team All-ACC selection in 2008, was on the Lombardi Watch List as a senior when his weight was up to 310 pounds and was ACC Offensive Lineman of the Week once.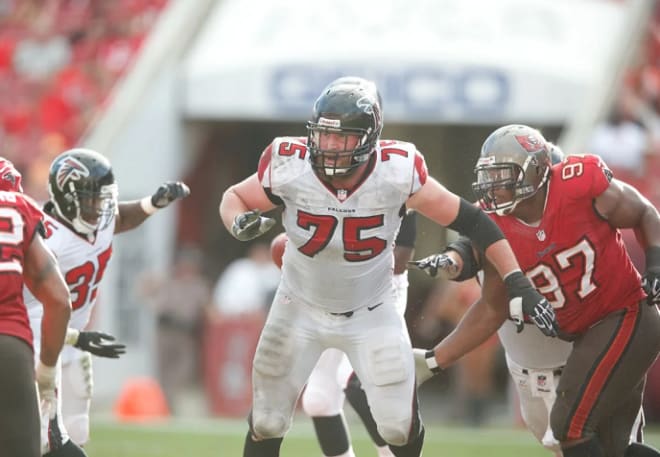 Then-UNC Coach Butch Davis often spoke highly of Reynolds, but by late in his career hoisted Reynolds as a standard to the rest of the team not just for his dedication to the sport, but in how he composed himself in other areas.
"He's the first one to volunteer for just about every community project that the football program gets involved in," Davis said in 2008. "He sets the tempo in the weight room over the summertime. His practice habits, I can't tell you a time I've ever seen him take a practice snap where you would have said, 'Garrett, you need to go harder.'
"I mean, he just goes a million miles an hour, and he's been a great example for this program."
A fifth-round section in the 2009 NFL draft, Reynolds spent six years in the league playing mostly with the Atlanta Falcons, but he also saw time with the Detroit Lions and St. Louis Rams.
He played 67 games in the NFL starting 38 times and was flagged for only 15 penalties.