{{ timeAgo('2021-02-22 12:50:21 -0600') }}
basketball
Edit
The Story Behind Marquette And Looking For More Games
North Carolina Coach Roy Williams gave the lowdown on how the Northeastern game came about following last Wednesday's 82-62 victory over the Huskies, and Monday he offered the backstory behind how this week's home game versus Marquette came into fruition while looking ahead to possibly adding more games before the end of the regular season.
The Tar Heels host the Golden Eagles of the Big East Conference on Wednesday night at the Smith Center filling the slot that opened when the Tar Heels' game at Boston College was postponed. That game won't be made up, so it now qualifies as a cancellation.
The Northeastern game filled the void from the Miami game being postponed, so UNC still has postponed home dates versus Clemson and Virginia Tech that must be either made up against the Tigers and/or Hokies, or Carolina could bring in another team or two from outside the ACC hoping to to meet its maximum allotment of a 27-game schedule.
First, however, how did the Marquette game become a reality?
"Marquette is one of the teams that we had communication with before we scheduled Northeastern," Williams said. "Marquette has lost some games themselves. And then when we found out for sure that we had lost the Boston College game, they called and said they were interested in playing also, and it was a very easy discussion."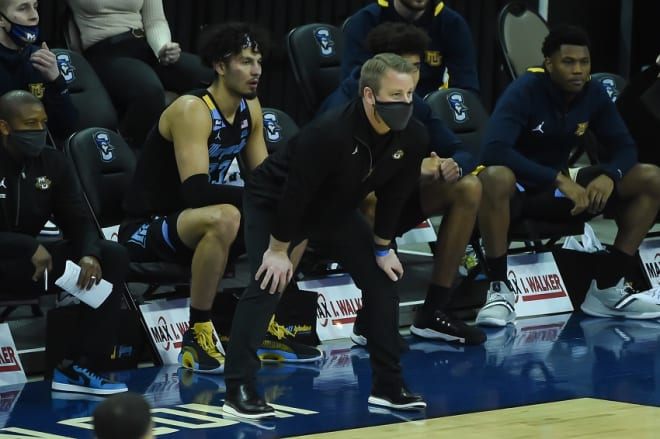 The Eagles are 10-12 overall and 6-10 in the Big East. They last played Feb. 17 when they won at Butler 73-57. The Eagles have won at Creighton and St. John's and defeated in-state rival Wisconsin earlier in the season, but overall have dropped six of their last eight contests.
Marquette Coach Steve Wojciechowski played at Duke and was an assistant there for 15 years before becoming the head coach at Marquette in 2014.
Williams swatted away any notion that Wojciechowski is doing his old archrival a favor by agreeing to play this game. It certainly helps UNC, but this is not Wojciechowski just being a nice guy, Carolina's coach made clear.
"It had nothing to do with Wojo doing me a favor, it's Wojo doing something that he thought was good for his team as well," Williams said. "I like Steve, I think there's no question about that. I remember when he played and (was) an assistant at Duke. But I think he's trying to do something that he thinks might help his team just like I'm doing something to help my team."
UNC still has two other slots that can be made up, either with the original opponents Clemson and Virginia Tech, or two new ones from outside the league or a combination of one ACC and one non-league foe. Of course, there is no guarantee UNC will add any more games, but the program's antenna is certainly up.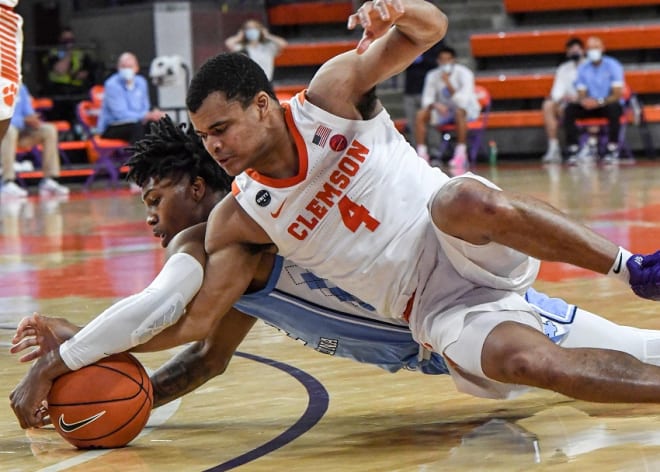 It has Marquette this Wednesday before hosting Florida State on Saturday, and then the Tar Heels head to Syracuse next Monday, which is March 1. After that, they conclude the regular season on Saturday, March 6 at home versus Duke.
Clemson doesn't play in between the next two Saturdays, when its regular season also concludes. So, Wednesday, March 3 is an open slot that could bring the Tigers to the Smith Center to make up their game that was postponed in January. Though, Clemson has paused twice this season, so it has several other ACC games to make up, as well. Openings to make up the game versus the Hokies appear slim given their upcoming schedule.
UNC is looking around, though, and it is possible a game or two more might still be added.
"Yes, we're having conversations with some people about seeing if we can play another game in the middle of the week next week," Williams said. "But it's all preliminary. It's not anything like what it got down to be with Northeastern and with Marquette."
To clarify, do the discussions include Clemson and Virginia Tech?
"We're having discussions with anybody and everybody and three different teams in the NBA as well," Williams replied, before chuckling.
So, something could be in the works, and considering how adamant Williams has been saying he wants to play the full 27-game schedule the NCAA is allowing, that effort will be made until the clock runs out on the regular season schedule.
Roy Williams Monday ACC Conference Call