UNC Offers Jeremy Roach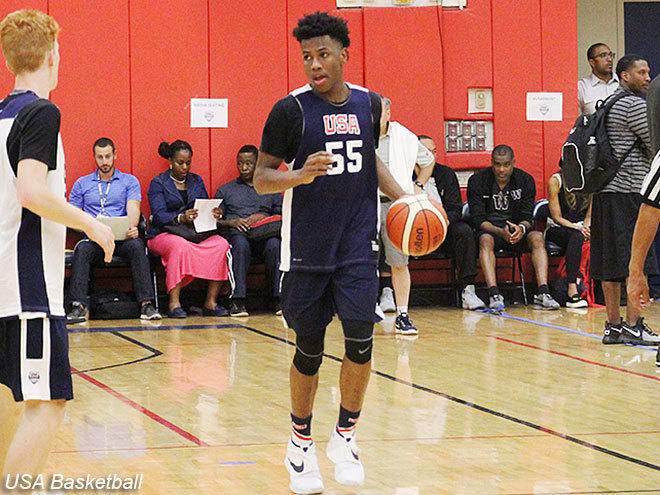 North Carolina has offered 2020 point guard Jeremy Roach
Roach is a 5-star point guard who attends Paul VI High School in Fairfax, VA, a suburb of the Washington, D.C., area. Among his other offers are Miami, Maryland, Duke, Villanova, Virginia, Virginia Tech and Texas.
It's pretty obvious that North Carolina likes him as well as they offered him a full scholarship on Thursday night.
"We just got off the phone with him," said his father, Joe Roach. "He talked to both of us but he talked to Jeremy more."
Father walked the phone upstairs to his talented son and he spoke to THI about his new offer.
"He said he really enjoyed watching me this year and that he was offering me a scholarship. He told me that he has coached a lot of pro point guards and he felt I could be one," said Roach.
The coveted junior said that the call was a bit of a surprise, but that it left him with a great feeling.
"It felt really good hearing from him," he added.
No immediate plans were discussed to lock down a visit for Roach to come to Chapel Hill, but Williams did promise to get back with the speedy guard from the Washington DC suburbs.
"He said that he wants to get me down for a visit. He wants me to come down for a game, so he is going to get me some dates."
Roach is the 16th rated prospect in the class of 2020, according to Rivals.com.